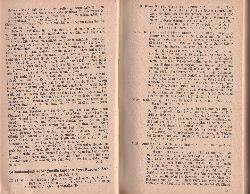 Pages 82 - 83
Top / German
Page 82
legs of an S and a C, in the second golden field five red longitudinal beams, which are accompanied by an equally colored tournament collar; helmet adornment: two pitched silver buffallo horns, filled with five golden clover (or leaves) stalks."

Other literature citations on this rather peculiar crest could not be identified so far.

It is particularly conspicous that here an almost mystically seeming variant of the emblem signature "Spes mea Christus" showing the same initials occurs.

We had earlier (Vol. II, 1. p: 53) pointed out to the possibility and maybe also probability of a connection between the three branches outside Germany of the Luyken lineages, particularly precisely of the Amsterdam and Antwerp lineages, with the German line, and emphasized that the great-grandfather of the famous Dutch writer and engraver Jan Luyken, Christoph L., "the elder", (1534-1580 or 1594) lived in Essen and that his son, Christoph, "the younger", had acted in said place at a time when our progenitor Hendrich Luyken had his residence in Holten, that is, not far from Essen.

In addition to this, another instance should be mentioned which Mr. C. Albert van Woelderen , Lord Major of Vlissingen, (see IX, 81, Vol. II, 1. p: 56) friendliest has brought to our attention and alludes to "Maandblad van het Genealogisch Heraldisch Genootschap de "Neederlandsche Leeuw" (S' Gravenhage, 1919) that namely a similarity between the Luyken seal and that of the van Rhemen Family insofar exists as that the hatchment of the latter also includes three little ducks as side symbol. The aforementioned Christoph Luyken, the elder, had married in 1578 Adelheid van Rhemen (born 1534).

After the comparison of the description of the Rhemen crest in "Armorial General" (II, p: 561) the similarity seems to be limited merely to this lateral figures; everything else differs in form as well as in color from the Luyken seal. The shield is red, the golden little ducks swim on an undulate drawn silver beam under which three green, also undulate drawn beams extend; the helmet is golden, the collar (bulge) green silvery and red; the gem a red wing; the helmet cover green red and golden; the shield holder consists of two gold-reinforced griffins with spurting red tongue.

Even if after a marginal note on the aforementioned indication, instead of the ducks originally martlets should have been the lateral figures, still this only match in both heraldic figures should not be sufficient to be valid as a certain proof of a genelogical relationhip between the Dutch and the German lineages.

K. L.
Census of the Luyken Family and its Relatives
(continuation of Volume II, 2.)

X 23-26 Descendants of
(corrected as of page 96)

IX 12    Ernst Wilhelm Luyken, * 22.IX.1847 in Wesel, &dagger, 17.IX.1902 also there, and Anna, née Wever, * 19.II:1861 in Barmen, currently Wesel, Flutgrafstr. 20.


<!************************************** 083 **********************************************************>
---
Page 83
(Yet to be translated)